Treasury Management

Take control of your finances with Treasury Management services from Millennium Bank. We will partner with you to implement secure, scalable solutions designed to optimize your working capital and better manage your cash flow.
Business Bill Pay
Streamline your Accounts Payable process with Business Bill Pay. Make payments easily when needed by entering vendor information once or set up recurring payments that will be made automatically. Save time and money with Business Bill Pay!
Administer three levels of authorized users with dual control features
Pay any person or company in the U.S. except court-ordered payments and state and federal tax payments
Receive and pay e-Bills online
Schedule payments
Electronically link invoice and credit memo information with your payments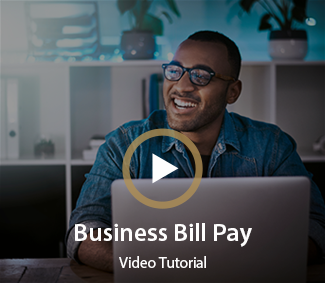 Remote Deposit Capture
Remote deposit allows you to make deposits easily and safely. Simply scan the items to be deposited, enter the totals and send. It's like having a 24-hour banker right in your office.
Get faster fund availability
Make deposits anytime
Save time and money
Streamline your cash flow
Reduce risk of check fraud
Work more securely
Scan checks from a web-connected computer
Electronically send deposits to the bank
eStatements
With eStatements you can view, download or print an electronic version of your statement that looks just like the paper version you receive by mail.
Notifi
Notifi is here! Staying on track with your finances has never been easier. Notifi empowers our customers with relevant, real-time information they need to stay on top of their finances, delivering two-way actionable bank alerts for Business Online Banking. With Notifi from Millennium Bank, customers can:
Enable email, text, and/or push notifications
Choose where they receive alerts (mobile device or email address)
Set up new alerts
Customize alerts
View alert history
Business Debit Cards
With Millennium Bank's business debit card, you can manage your expenses on a daily basis. It's a convenient way to access funds quickly and securely. Whether you need cash fast or make purchases online, your business debit card offers a wealth of benefits.
Automated Clearing House (ACH)
An ACH transfer is an electronic, bank-to-bank money transfer that's processed through the Automated Clearing House Network.
Payments made by ACH are ideal for direct deposits of payroll, vendor payments, and state and federal taxes. Millennium Bank offers businesses this electronic payment method as part of its digital banking services.
Wire Transfers
Business partners, vendors or other service providers may require payment through wire transfer so they have immediate access to the funds you send. You can count on Millennium Bank for assistance in these instances.
Virtual Vault
Spend less time worrying about onsite cash and more time focusing on your customers. For businesses that make frequent deposits of cash and checks and/or require a continuous inventory of currency and coin, Virtual Vault makes it easy to improve the speed and safety of handling, depositing and transporting cash.
Sweep Services
Maximize returns and minimize interest expenses by using a sweep account to automatically move excess.
QuickBooks
Download your Millennium Bank transactions into QuickBooks and take control of your money. Use QuickBooks smart, simple tools to manage your business accounts like a pro.
Fraud Protection
Account Alerts
Customize your account alerts via text or email about balances, transfers, payments and other transactions for bank checking and savings accounts, credit cards and ATM/debit cards.
Soft Tokens
Soft token authentication is a simple and convenient method of verifying your identity and preventing fraud. Available to all eligible Business Online Banking customers, it helps prevent unauthorized access to your business accounts and keeps them safe and secure.
Real Time Fraud Monitoring for Card Transactions
Millennium Bank continually works to protect your information and ensure your accounts are secure. This is largely through real-time fraud monitoring so you will be alerted if a debit card transaction is out of character for your normal spending habits.
Positive Pay
Positive Pay uses automation to prevent check fraud by uploading issued check files to review and decide on exception items online.
Have a Question?
Talk to us today about our banking products and services that support your financial future and provide the peace of mind you deserve knowing your deposit accounts are protected.
Online Education Center
Check out our Online Education Center to learn more about our business products and services with click-through demos and interactive, in-depth video explanations.